2011 Musical Ride at The Summerside Lobster Carnival
Retired S/Sgt. (and former Chief of Summerside Police Services), W.J.R."Mac" Macdonald was honoured by the City by inviting him to "Open the Show" by taking the Honourary Salute from the Officer in Charge of the Musical Ride. Mac and his Family were thrilled (and humbled) by the evening of recognition, as well as the entertainment.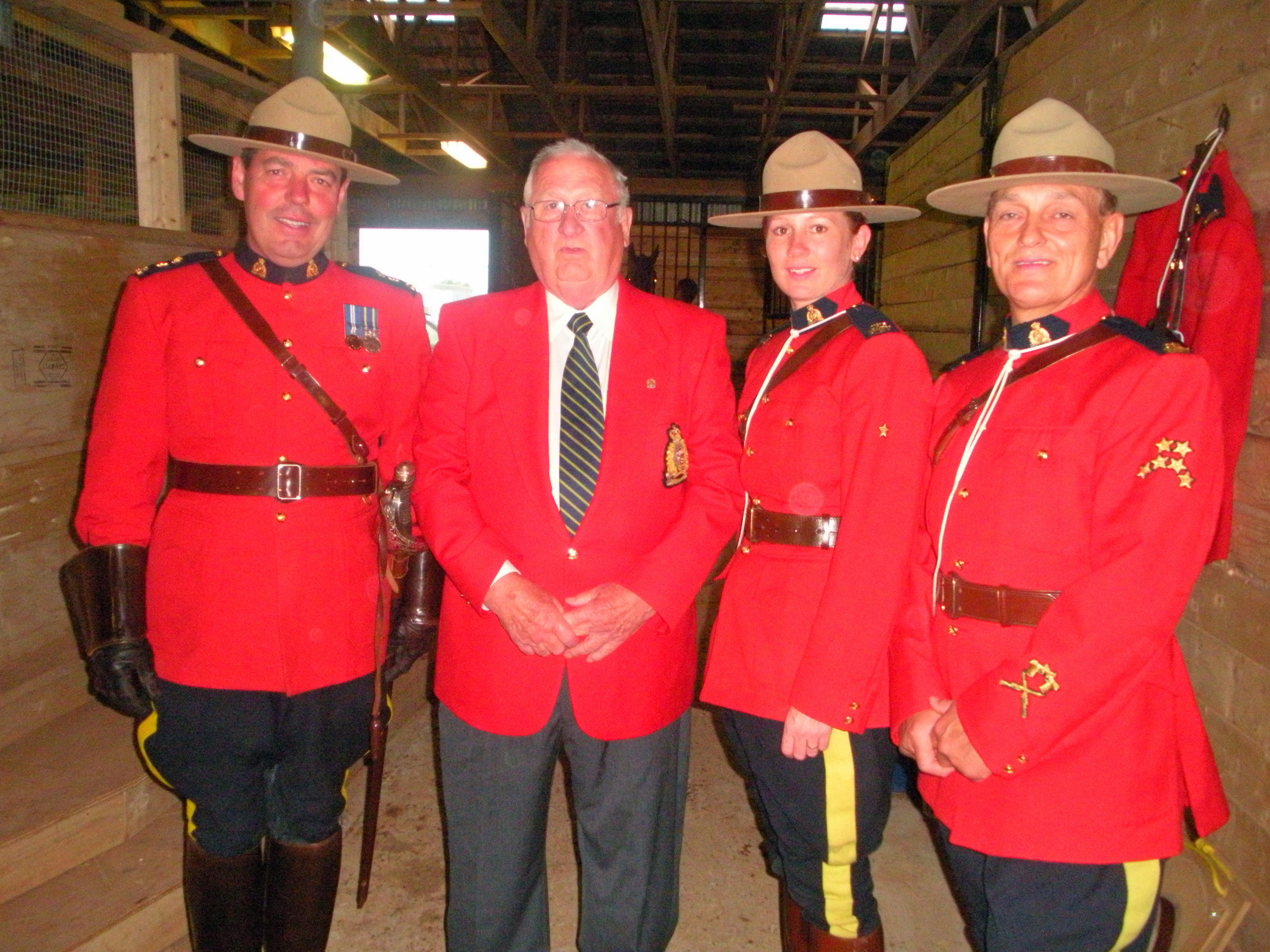 "Mac" Macdonald is pictured with the Supt. Marty Chester, OIC Musical Ride,
Cst. Kelli Gaudet (Summerside Detachment), and
Cst. Benny McConnell (Musical Ride), originally from Georgetown, PEI.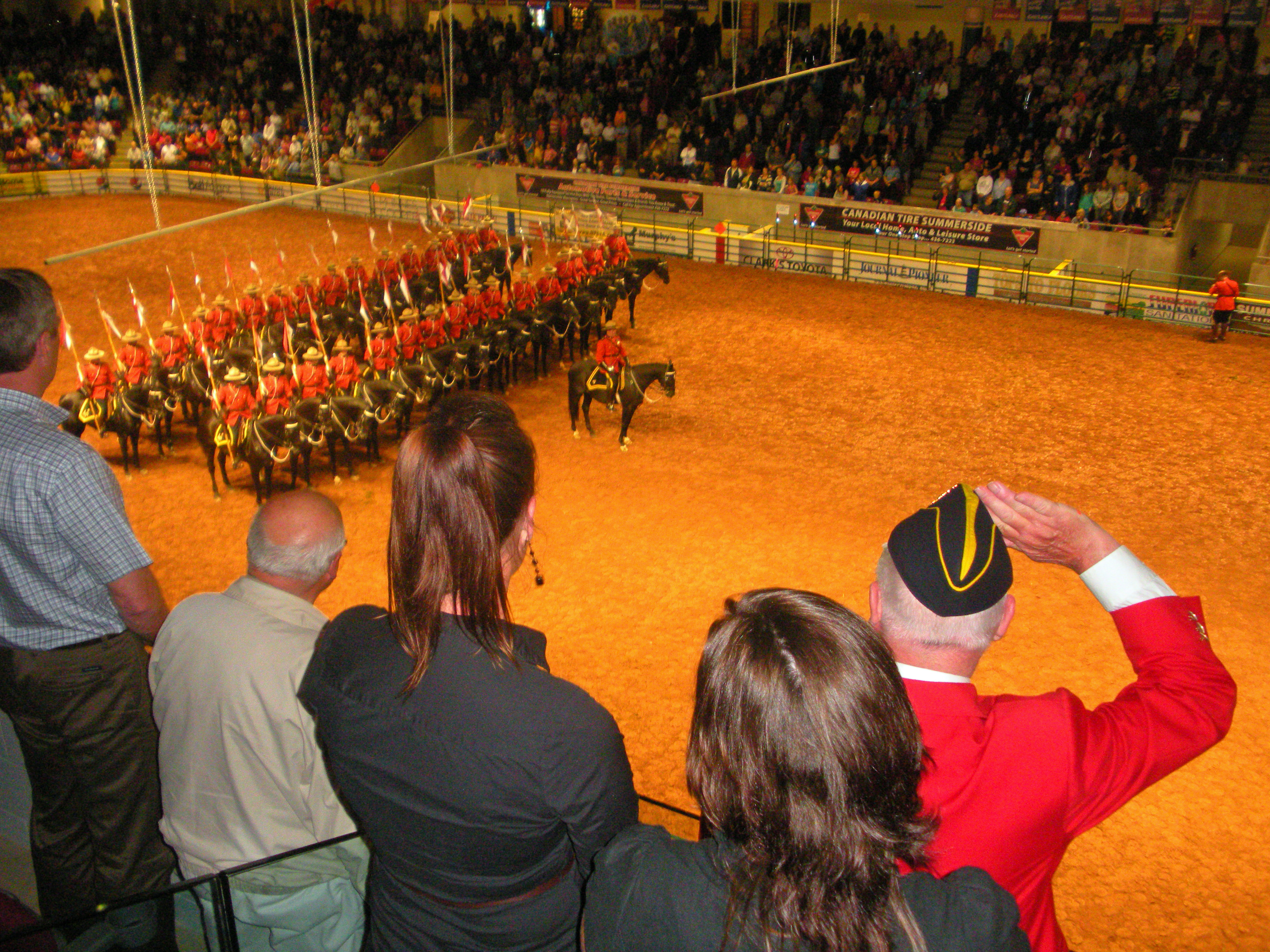 "Mac" takes the Honourary Salute to Open the Show.